Jasmine and Mogra Bath & Body Shower Gel
Jasmine and Mogra Bath & Body Shower Gel
Refreshing & Revitalizing
Description
Could you possibly pampered and bedazzled at the same time? YES, with Earthi's Jasmine and Mogra Bath & Body Shower Gel, feel the calm sailing through your nerves and positivity basking your existence. Rosemary helps protect skin cells damage and acts as an efficient sunscreen. Mulberry has been endorsed universally for its anti aging properties and is used to achieve youthful, wrinkle free skin
Founder's Word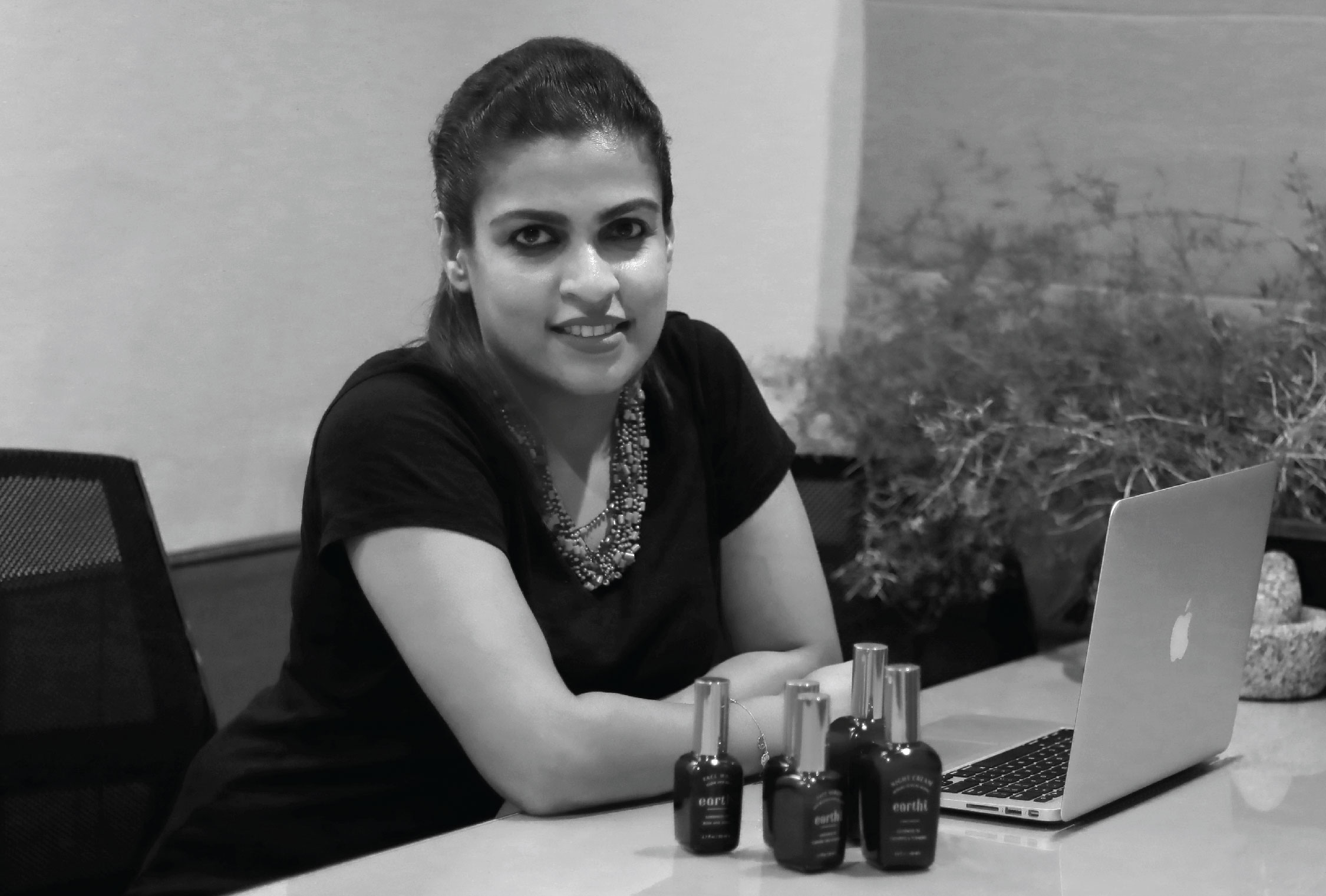 Ayurvedic formulations are the epitome of clean cosmetics. At earthi, we ensure the highest bioactive yields using the best extractions processes in all our formulations. Earthi is as natural as it is effective.
Main Ingredients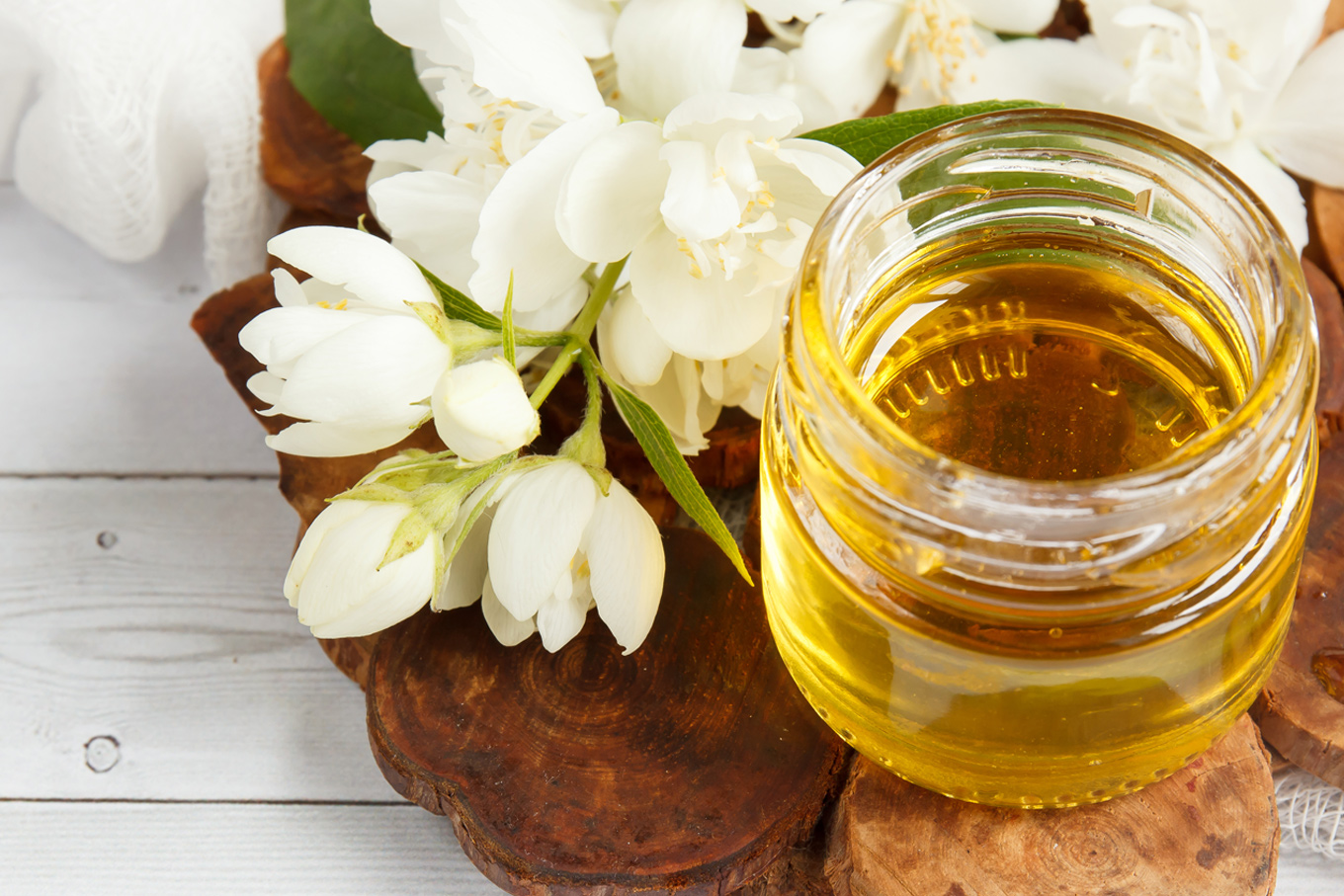 Jasmine Oil
Jasminum

Soothes dry skin, lightens scars to enhance skin glow, and protects from sun damage.
Its anti-aging properties help in reducing fine lines and improving skin elasticity.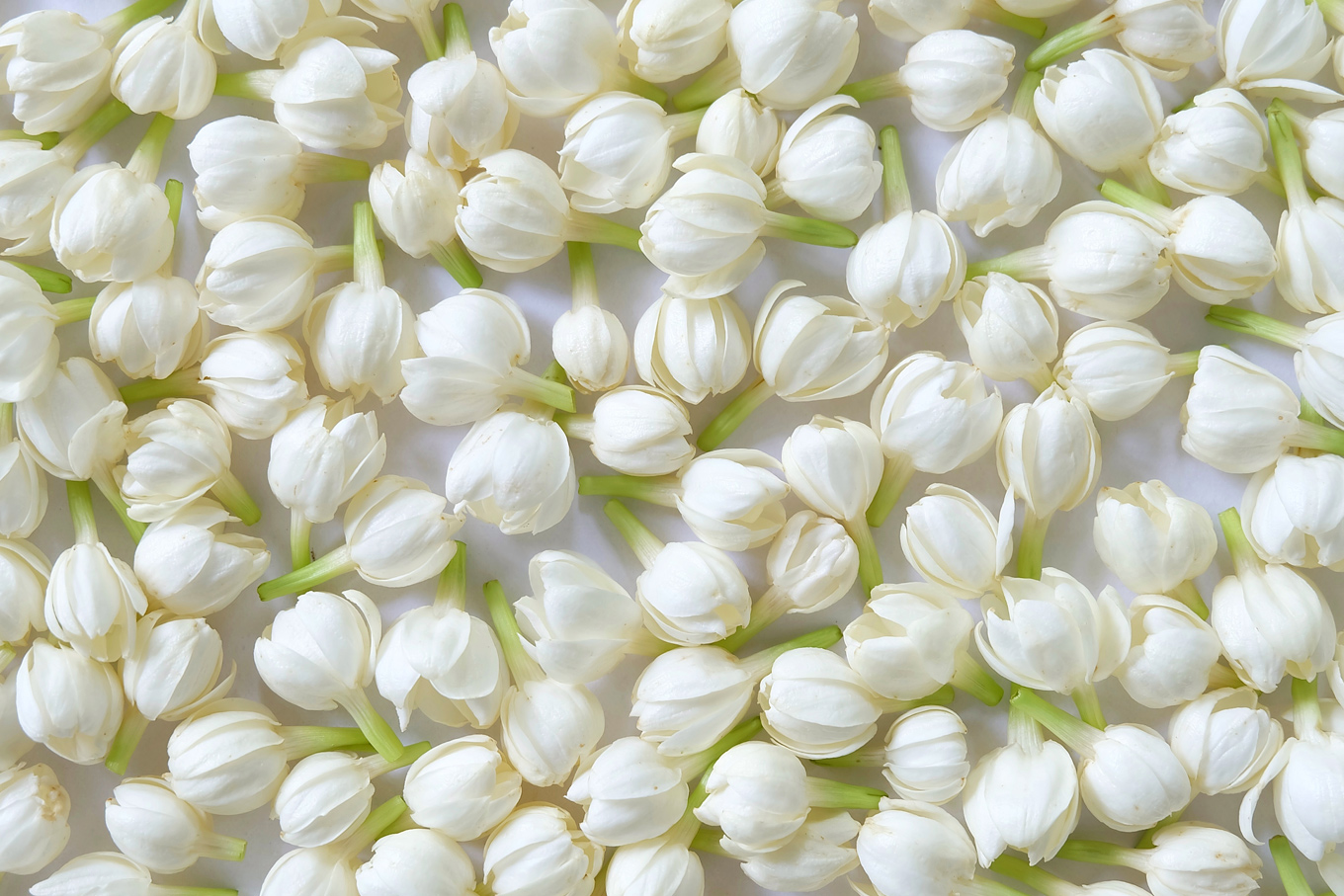 Mogra Extract
Jasminum sambac

Its captivating aroma is known to reduce stress, improve brain function and improve mood.
It reduces stretch marks, scars and dark spots to make skin flawless and toned.
Base Ingredients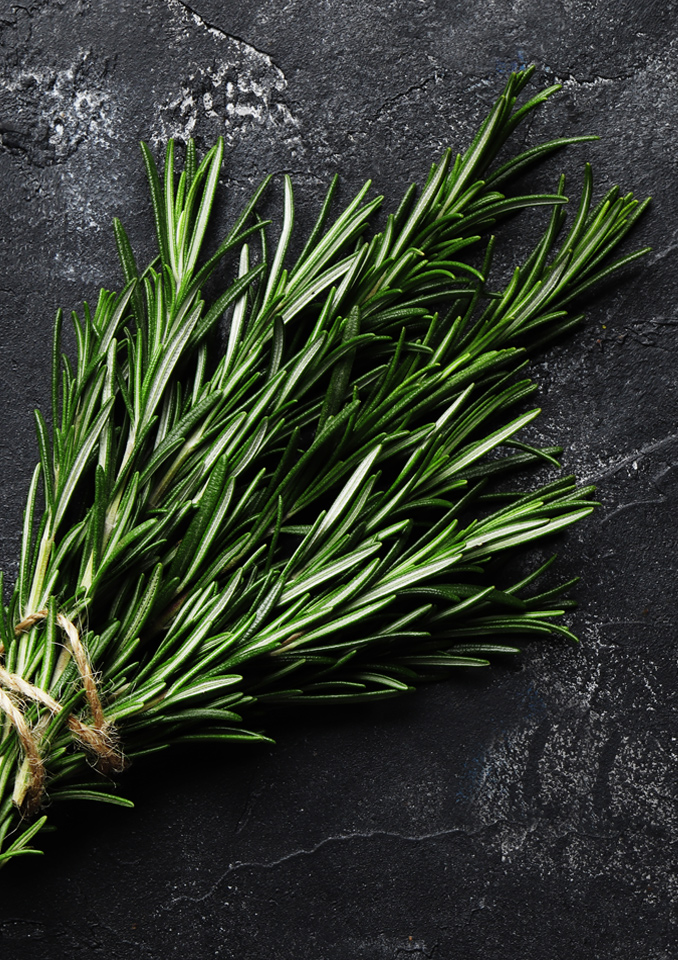 Rosemary Extract
Rosmarinus officinalis

It helps to revive damaged skin cells and boosts cell turnover to rejuvenate skin
It helps to slow down signs of aging by increasing collagen levels and tightening skin.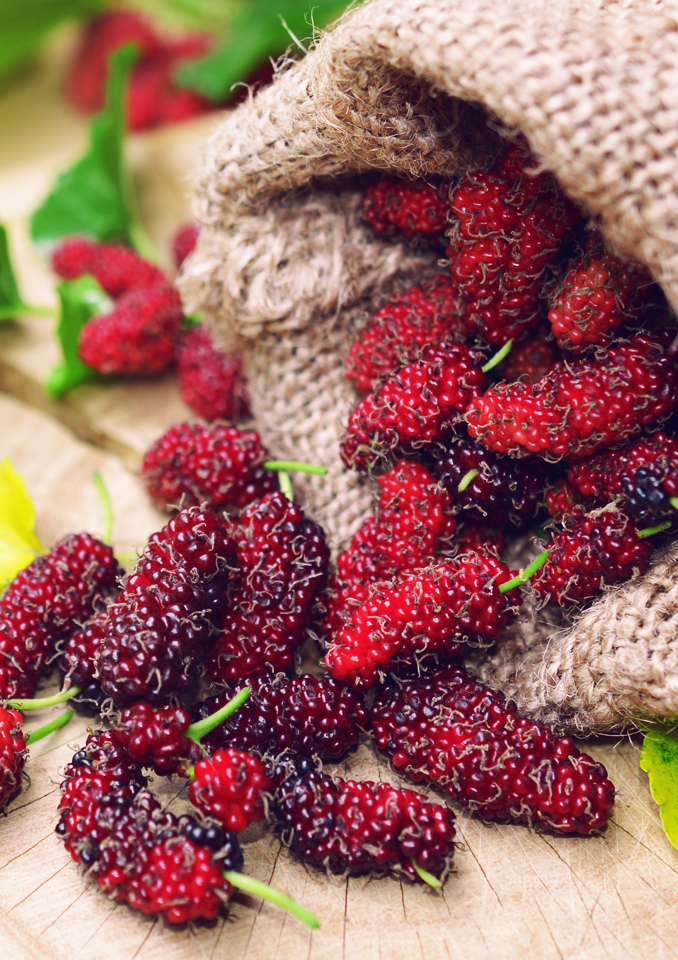 Mulberry Extract
Morus

It is great to eliminate dark spots, reduce skin pigmentation, even skin tone.
Rich in antioxidants and vitamins, it hydrates skin and protects from external stressors.
How to Use
Lather up with your hands or a bath lily. Rinse thoroughly. For external use only
Benefits
Could you possibly pampered and bedazzled at the same time? YES, with Earthi's Jasmine and Mogra Bath & Body Shower Gel, feel the calm sailing through your nerves and positivity basking your existence.
---
BELIEVE IN AYURVEDA. BELIEVE IN RESULTS.
There is a deep and intrinsic link between nature, health and beauty. We believe that to achieve results that are deep and transformative without harming the body we need to turn to nature. Mother earth is a treasure trove of beauty secrets and a holistic solution that works on all aspects of the human body works better and works deeper. At Earthi we only use raw and pure natural ingredients that will be gentle on your skin and help you lead a natural life.
Ayurvedic Ingredients
Benefits of Jasmine.
Anti-viral & Antiseptic.
The calming and soothing properties of jasmine oil lowers anxiety level and ease restlessness, thus promoting a healthy mood. It has antiviral and antiseptic properties.
Fades scar marks and spots.
A good disinfectant, the cicatrisant helps fade scar marks and spots. It also helps eliminate fat cracks that often happen in pregnant mothers.
Benefits of Mogra.
Softens and moisturizes.
A natural deodorant, It has low kelone concentration which gives it a warm yet mild fragrance. It safeguards the skin leaving it feeling super soft and toned. The magic of mogra keeps your skin moisture, hydrated and fresh that you will feel wow after a bath.
THE RIGHT EXTRACTION PROCESS + THE CORRECT AYURVEDIC FORMULA = RESULTS
Could you possibly pampered and bedazzled at the same time? YES, with Earthi's Jasmine and Mogra Bath & Body Shower Gel, feel the calm sailing through your nerves and positivity basking your existence. Rosemary helps protect skin cells damage and acts as an efficient sunscreen. Mulberry has been endorsed universally for its anti aging properties and is used to achieve youthful, wrinkle free skin
HOW TO USE
Lather up with your hands or a bath lily. Rinse thoroughly. For external use only
CUSTOMER REVIEWS Astitva Kumar
Jasmine and Mogra Bath & Body Shower Gel
https://earthiayurveda.com/product/jasmine-and-mogra-bath-body-shower-gel/
2020-11-23 17:15:31 Simi R
Jasmine and Mogra Bath & Body Shower Gel
https://earthiayurveda.com/product/jasmine-and-mogra-bath-body-shower-gel/
2020-11-23 17:14:13 Simi R
Jasmine and Mogra Bath & Body Shower Gel
https://earthiayurveda.com/product/jasmine-and-mogra-bath-body-shower-gel/
2020-06-13 16:32:05 Geetha Subramanian
Jasmine and Mogra Bath & Body Shower Gel
https://earthiayurveda.com/product/jasmine-and-mogra-bath-body-shower-gel/
2019-10-02 13:03:00 Rajveer Singhania
Jasmine and Mogra Bath & Body Shower Gel
https://earthiayurveda.com/product/jasmine-and-mogra-bath-body-shower-gel/
2019-10-02 13:01:34 Shonali Mathur
Jasmine and Mogra Bath & Body Shower Gel
https://earthiayurveda.com/product/jasmine-and-mogra-bath-body-shower-gel/
2019-10-02 13:00:26 Karunya Mohan
Jasmine and Mogra Bath & Body Shower Gel
https://earthiayurveda.com/product/jasmine-and-mogra-bath-body-shower-gel/
2019-10-02 12:59:21 Swathipriya Shetty
Jasmine and Mogra Bath & Body Shower Gel
https://earthiayurveda.com/product/jasmine-and-mogra-bath-body-shower-gel/
2019-10-02 12:57:35
RELATED PRODUCTS