Earthi Henna and Reetha Antifrizz Hair Conditioner
Earthi Henna and Reetha Antifrizz Hair Conditioner
Anti Frizz
Description
Provides shine and smoothness. Reduces split ends and prevents hair from damage.  Prevents hair breakage and keeps hair moisturized.
Founder's Word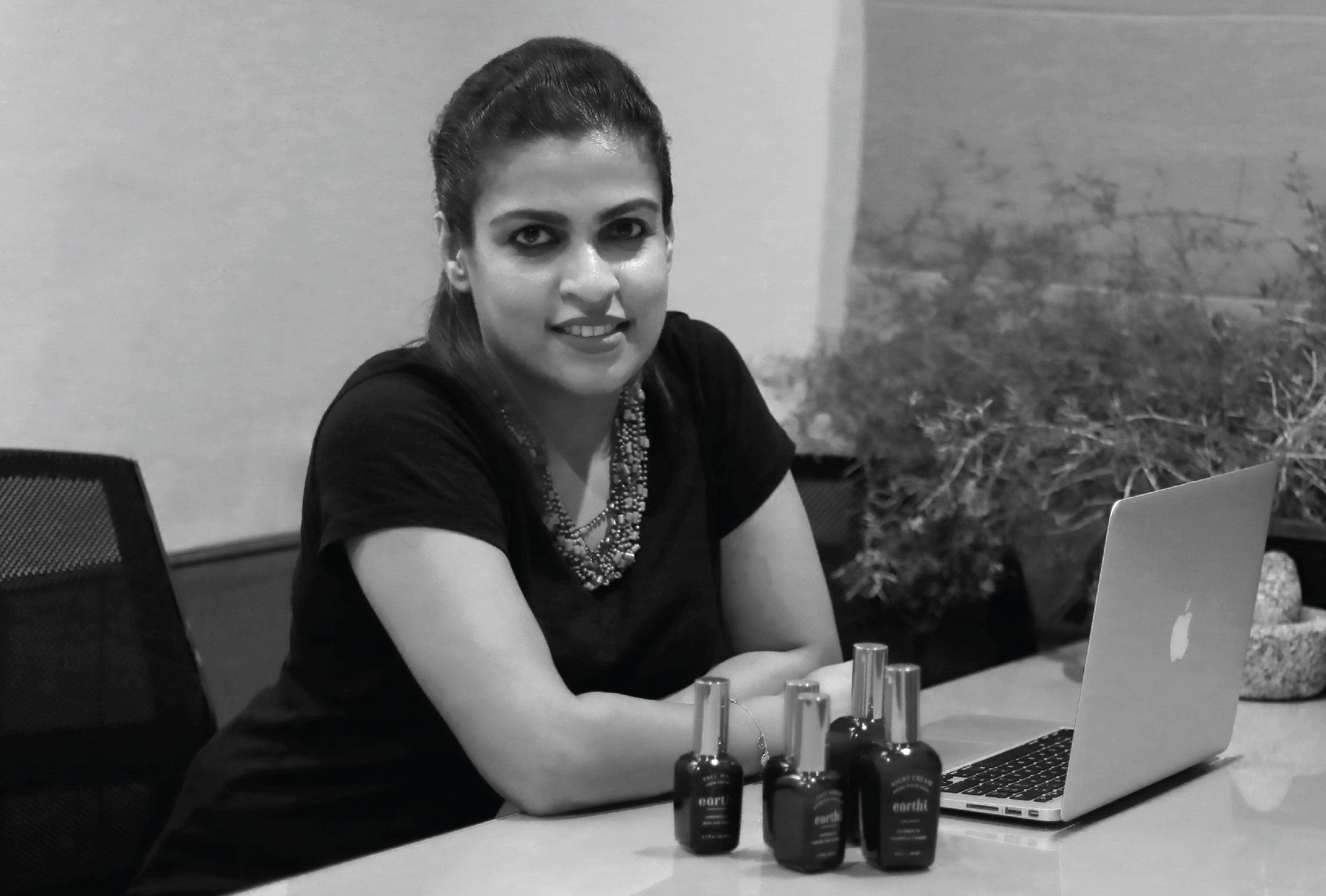 We ensure that the purest, highest quality ingredients are sourced globally. We employ state of the art extraction processes that maximise bioactive yeilds. We remain true to time-tested ayurvedic principles in all our formulations. And have an unwavering focus on human values within our organisation. This we believe is what sets earthi apart as a brand.
Main Ingredients
Henna
Lawsonia inermis
Henna is a very good conditioner for your hair. It covers each hair shaft and builds a protective layer that safeguards the strands from damage.
Reetha
Sapindus mukurossi
Reetha is loaded with iron which works well for the hair. Iron plays an important role in maintaining hair health. It will also provide the necessary antioxidants to the hair to promote hair growth.
Base Ingredients
Fenugreek
Trigonella foenum-graecum
Fenugreek contains lecithin, which acts as a natural emollient that conditions and moisturizes your scalp and hair deeply.
Fennel
Foeniculum vulgare
Fennel seeds help in fighting oxidative stress which prevents hair growth and leads to problems like hair fall.
Aloe Vera
Aloe barbadensis
Aloe vera contains vitamins A, C, and E.  All three of these vitamins contribute to cell turnover, promoting healthy cell growth and shiny hair.
Almond Oil
Prunus amygdalus dulcis
Almonds are rich in omega fatty acids 3 and 6 that make promotes healthy and required blood flow that promotes hair growth. This, in turn, help make the hair strong, shiny, soft to touch and shiny. Regular hair massage would ensure the growth of silky and non-frizzy hair and also delays greying of hair.
Neem
Azadirachta indica
Since neem has high fatty acid content, it helps your scalp in a lot of ways. Neem oil is a very good remedy for people who suffer from hair thinning and balding. It helps the hair follicles to become stronger and also encourages hair growth.
Moringa
Moringa oleifera
Moringa has a rich quantity of Zinc, Vitamin A, and Iron which are very essential for hair growth.
How to Use
After shampooing, apply conditioner generously to hair, working through to the ends. Wait 3-5 minutes. Rinse hair thoroughly.  For External Use Only
Benefits
Makes hair softer and easier to manage.
Provides shine and smoothness.
Reduces split ends.
Strengthen the hair follicles.
Improves manageability.
---
BELIEVE IN AYURVEDA. BELIEVE IN RESULTS.
There is a deep and intrinsic link between nature, health and beauty. We believe that to achieve results that are deep and transformative without harming the body we need to turn to nature. Mother earth is a treasure trove of beauty secrets and a holistic solution that works on all aspects of the human body works better and works deeper. At Earthi we only use raw and pure natural ingredients that will be gentle on your skin and help you lead a natural life.
Ayurvedic Ingredients
THE RIGHT EXTRACTION PROCESS + THE CORRECT AYURVEDIC FORMULA = RESULTS
Provides shine and smoothness. Reduces split ends and prevents hair from damage.  Prevents hair breakage and keeps hair moisturized.
HOW TO USE
After shampooing, apply conditioner generously to hair, working through to the ends. Wait 3-5 minutes. Rinse hair thoroughly.  For External Use Only
CUSTOMER REVIEWS
RELATED PRODUCTS