Earthi Amla and Reetha Scalp Hair Conditioner
Earthi Amla and Reetha Scalp Hair Conditioner
Hydrate Follicles
Description
Helps to unclog the hair follicles, releasing natural conditioning oils and helps to relieve a dry scalp.
Founder's Word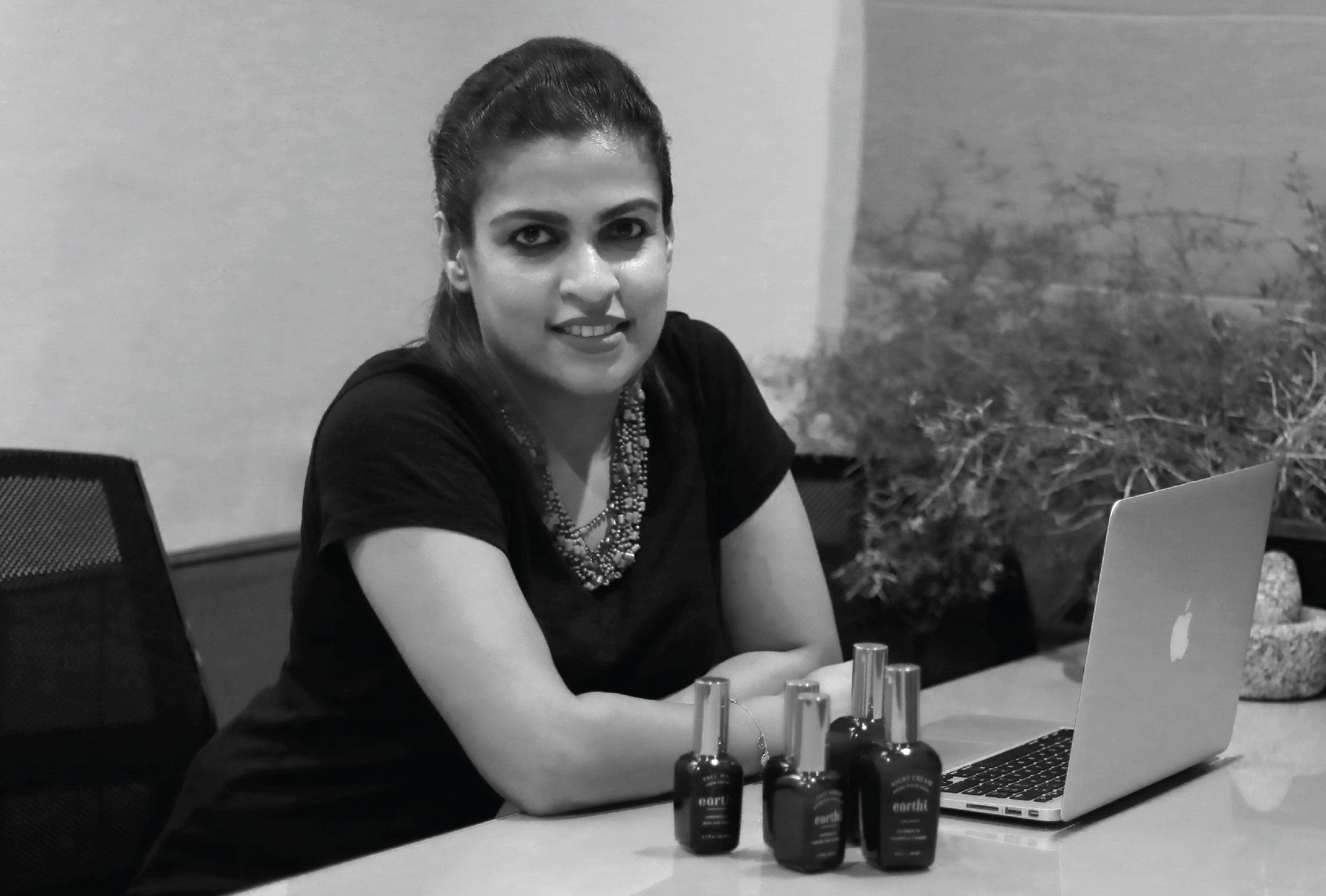 We ensure that the purest, highest quality ingredients are sourced globally. We employ state of the art extraction processes that maximise bioactive yeilds. We remain true to time-tested ayurvedic principles in all our formulations. And have an unwavering focus on human values within our organisation. This we believe is what sets earthi apart as a brand.
Main Ingredients
Amla
Phyllanthus emblica
The vitamins and minerals along with the phytonutrients present in amla increases the blood circulation in the scalp, which stimulates the hair growth. Blood  circulation ensures that the scalp gets all the essential nutrients and oxygen to be healthy.
Reetha
Sapindus mukurossi
Reetha is loaded with iron which works well for the hair. Iron plays an important role in maintaining hair health. It will also provide the necessary antioxidants to the hair to promote hair growth.
Base Ingredients
Mint
Mentha
Improves hair growth and prevents hair loss. Also imparts a freshened smell and tingly sensation on the skin and scalp.
Jojoba
Simmondsia chinensis
Jojoba oil is a great hydrating agent, it also serves as an amazing hair conditioner. It can not only manage hair well, but can tackle issues such as frizz, split ends and hair breakage.
Wheatgerm
Triticum vulgare
Wheat germ oil is abundant in linoleic acid and vitamin B, which possesses natural moisturizing and nourishing  properties to repair dry and damaged hair from the roots.
How to Use
After shampooing, apply conditioner generously to hair, working through to the ends. Wait 3-5 minutes. Rinse hair thoroughly.  For External Use Only
Benefits
Stimulates hair follicles and scalp.
Protects the hair by sealing the cuticle.
Nourishes and balances the hair and scalp.
Reduces hair weakness, and hair fall due to breakage.
---
BELIEVE IN AYURVEDA. BELIEVE IN RESULTS.
There is a deep and intrinsic link between nature, health and beauty. We believe that to achieve results that are deep and transformative without harming the body we need to turn to nature. Mother earth is a treasure trove of beauty secrets and a holistic solution that works on all aspects of the human body works better and works deeper. At Earthi we only use raw and pure natural ingredients that will be gentle on your skin and help you lead a natural life.
Ayurvedic Ingredients
THE RIGHT EXTRACTION PROCESS + THE CORRECT AYURVEDIC FORMULA = RESULTS
Helps to unclog the hair follicles, releasing natural conditioning oils and helps to relieve a dry scalp.
HOW TO USE
After shampooing, apply conditioner generously to hair, working through to the ends. Wait 3-5 minutes. Rinse hair thoroughly.  For External Use Only
CUSTOMER REVIEWS
RELATED PRODUCTS